Culinary fireworks: Europe's top foodie destinations
Personally, I think having new culinary experiences should be part and parcel of any holiday – after all, food is a big part of any destination's character and culture. For the real foodie, though, there are some places that really stand out from the crowd; if you want your tastebuds to be wowed on your next trip, check out our list of must-visit locations.
And for all those committed gastronomes, it's worth considering visiting one or more of these as part of a culinary cruise from Harwich. This way, you can book yourself on to excursions that take you to some of the destinations' finest vineyards, markets and more, not to mention have the opportunity to visit their best restaurants. And of course, each night you spend at sea, you can dine in style on board your ship.
Bordeaux, France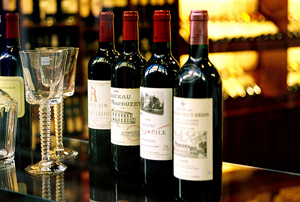 Bordeaux is, arguably, the ultimate destination for wine lovers to visit. Located along the banks of the Aquitaine rivers, this region is known for producing rich, deep red wines that are massively popular the world over.
While you're here, be sure to visit Saint Emilion – a beautiful village and UNESCO World Heritage Site that's famous for its wine production, particularly using the Merlot grape. Before visiting a wine chateau to learn more about production techniques and enjoy a wine tasting, take a stroll around the village, which is home to pretty churches and scenic towers.
Provence, France
Provence is one of France's best-loved food regions, and with good reason. Its Mediterranean climate and proximity to the sea have helped bless it with amazing produce, including fish, fresh fruit (particularly peaches and apricots), olive oil and goat cheese. This is definitely the place to come for authentic, quintessentially French cooking.
Among the must-try dishes are ratatouille – a Provencal classic that started life as a peasant dish – and daube Provencal, a popular stew made with braised beef, red wine, garlic, onions and plenty of herbs. Also keep an eye out for a bread known as fougasse, which you'll be able to spot by its round, flat shape dotted with holes, and Banon, a locally made goat cheese.
San Sebastian, Spain
Our next suggestion is one of the world's best-loved culinary destinations, San Sebastian in Spain. Known for pairing the exceptional produce of the Basque region (including vegetables, fish and shellfish) with the talents of world-class chefs, San Sebastian has a host of Michelin-starred restaurants.
These include Arzak, which was actually the first restaurant in Spain to be awarded three Michelin stars. Sampling the tasting menu here is the best way to get a feel for the chef's take on New Basque cuisine, which he helped to found. Other restaurants that stand out include Mirador de Ulia, Akelare and Zuberoa.
Bologna, Italy
Its nickname, La Grassa, means 'the Fat One' – something that should give you an indication of just how important food is here. One of the top culinary destinations in Italy, Bologna is where some of the country's most famous dishes were created – and sampling them in the city will really show you how they should be done.
For instance, tortellini was created here (well, in the Emilia region, which is where you'll find Bologna). This delicious stuffed pasta is usually filled with either meat or cheese and served in a broth (typically of meat or chicken).
Ragu alla bolognese, one of the world's best-known Italian dishes, also comes from Bologna – and nothing beats tasting the real deal in Bologna itself.